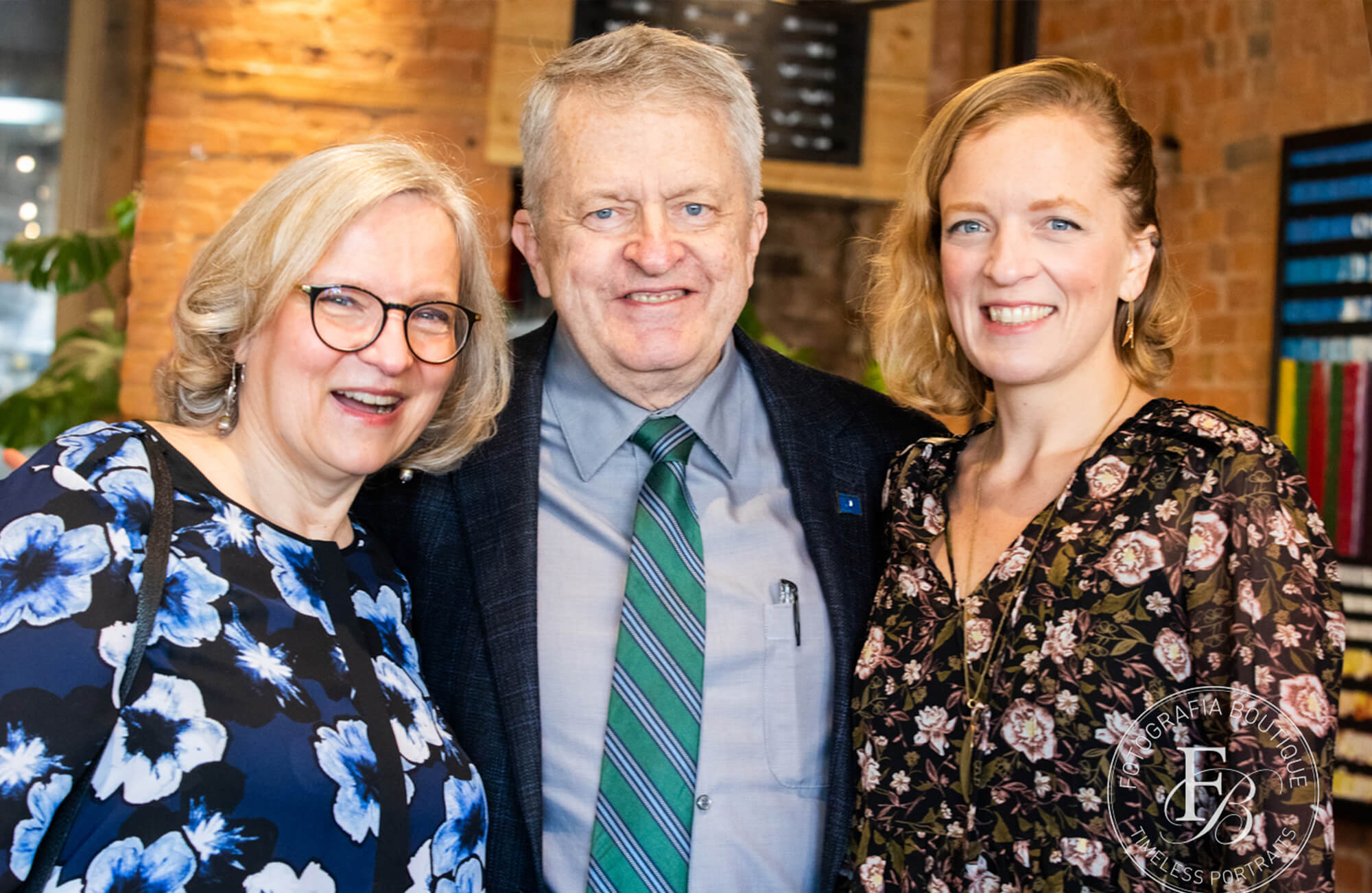 My Life
Meet Rob
Rob received his Master of Science degree in journalism from Columbia University before working at CBC to start Marketplace. He covered Parliament Hill for CTV. He founded YTV. A leader in his field, he organized the alliance of business and labour that saved the film & TV production industry in the early 1990s.
When Rob's family moved to Oakville, he got involved in community affairs.
Rob led the environmental coalition that won at the Ontario Municipal Board to create the first municipal greenbelt, the 900-hectare Natural Heritage System that runs through North Oakville.
Rob won cases for the community at the Ontario Municipal Board. He was president of the Joshua Creek Residents Association and a director of Minor Oaks Hockey Association (now the Oakville Rangers Hockey Association). Rob and other sports and environmental parents decided to run for office to correct the shortage of recreational facilities and natural spaces in the town. They created fields, arenas and greenspace envied by all.
Rob's leadership record
Rob is a widely respected mayor:
Praised by Environmental Defence Canada as "Canada's greenest mayor"
Chair of Municipal Leaders for the Greenbelt
Founder and chair of the Auto Mayors of Ontario
10-year chair of the police board. Rob led the board to implement Canada's first policy to reverse bias against women reporting sexual assault.
16-year hospital board member, now working with the province to add more ORs and124 more beds, faster and less costly than Ontario's other new builds
Hailed by the Toronto Star as "among the best mayors in the Greater Toronto Area"