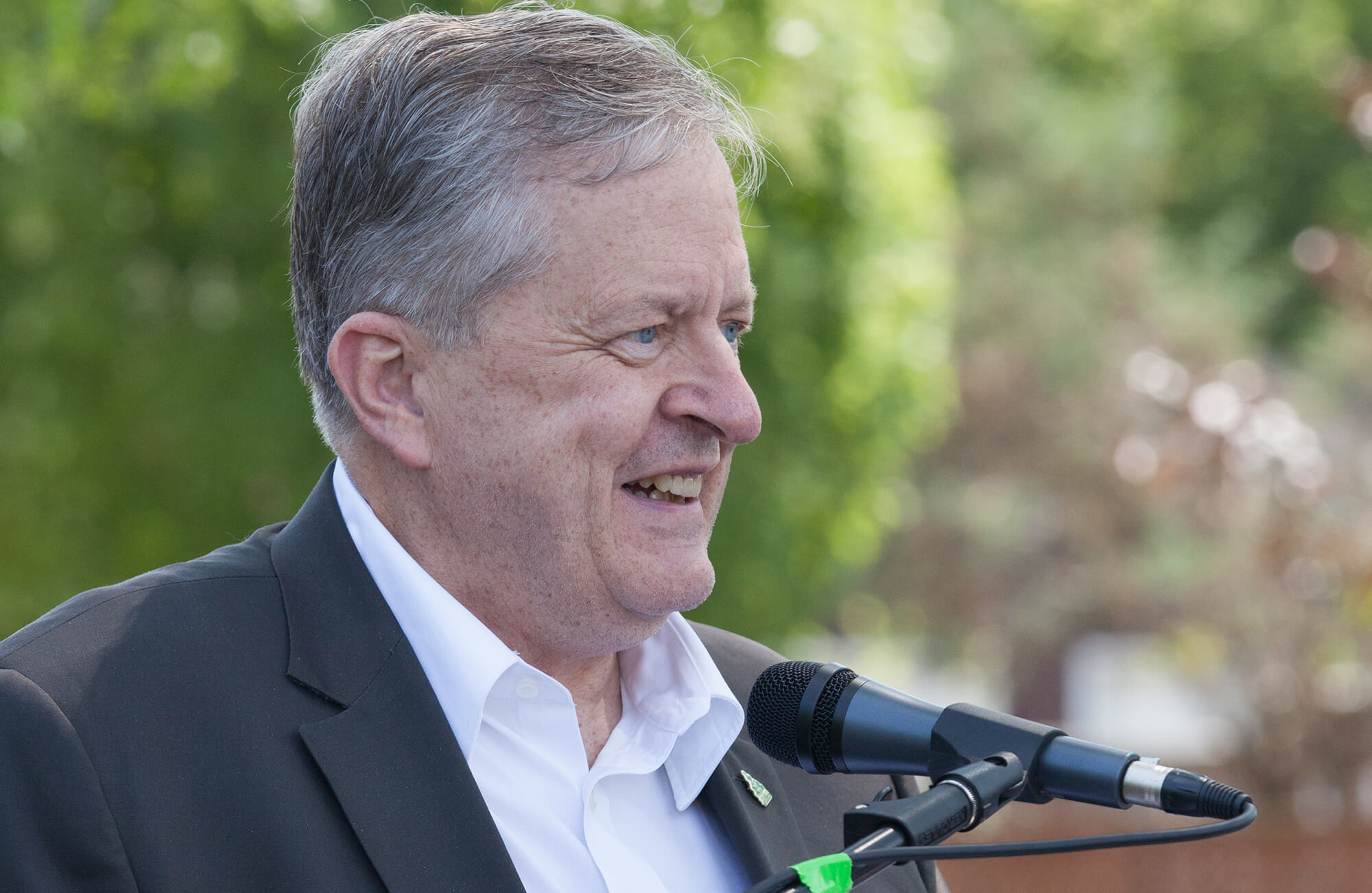 My Record
Rob's Record
Rob knows how to turn vision into results. He turned his vision of a national children's TV network into YTV.
In just the last four years, Rob has led Council to:
Save Glen Abbey Golf Course
Create the Moccasin Trail on the waterside at Tannery Park and make improvements at North Park and other destination parks while creating hundreds of new neighbourhood parks and parkettes
Increase trails from 200 to 240 km
Increase cycling paths from 193 to 260 km
Rebuild the downtown streetscape and the Lakeshore Road bridge that has restored the vitality of our heritage shopping district
Achieve the best COVID results in the GTA and keep you updated with a nightly newsletter read by many thousands
Save the town from amalgamation with neighbouring municipalities
Save Halton's remaining farmland from sprawl development
Get more working capital for Oakville Enterprises, so it can dramatically increase its Dividend Income to the Town
Create a Community Energy Plan and tree-planting program to help fight climate change. The Town is beating the 2030 climate change targets.
Get on Best Places to Invest list for 4 years in a row (2019-2022)
Achieve financial results praised by U of T's Institute of Municipal Finance and Government as the strongest and healthiest of all municipalities.
These built on dozens of achievements from previous years – such as 16 years of clean, independent, "fully- acceptable," and publicly-available audits.
Other achievements from previous terms of office include:
Creation of the Livable Oakville vision and incorporation into a legally-strong official plan
Preservation of a third of the greenspace in North Oakville (the Natural Heritage System)
Building of facilities across town to catch up with growth:

Oakville's new hospital, 25% of the Local Share funded with $130 million of Dividend Income created by Rob

Kerr Street Dream Centre, made possible by contributions arranged by Rob

Queen Elizabeth Park Community & Cultural Centre, our first community and cultural centre

Sixteen Miles Sports Complex with Olympic ice and heated seats

Pine Glen Indoor Soccer Centre

New transit depot with capability for electric bus

GO parking garage at Oakville Station

Expanded GO parking at Bronte Station

Libraries in Clearview and North Park

Redevelopment and improvements at Bronte Heritage Waterfront Park, Coronation Park, South Shell Park, Bronte Athletic Field, and North Park, among others

Award-winning environmental, financial, open government, and economic development plans
Implementation of Performance-Based Budgeting and moving of new infrastructure costs from taxpayers to growth, to keep property tax increases lower
Rob's track record is why you trust Rob to keep his promises…Rob delivers.
That's why 8 out of 10 residents recommend Oakville to friends and family in the recent town-wide Citizen's Survey